Outolintu
IsraTrance Full Member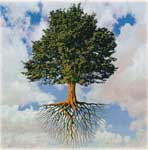 Started Topics : 63
Posts : 1477
Posted : Apr 10, 2008 11:04

Quote:
---

On 2008-04-09 20:06, andrew interchill wrote:
vince said it very well...
everyone is happy when someone say : " cool, mate, fantastic release, amazing, killlaaaaaa..".

---


i'm as little pleased with the "cool n killaargh" as with the "crap n shit" if the person saying it doesn't tell me WHY he/she thinks it's like that. i'm all for constructive criticism and not intrigued by arse licking (killaargh!) or arse kicking (shiiit!)

ofcourse everybody has the right to one liners but if you really want to make a difference and help the artist then you take some time and write a few sentences more.










"no one ever sweats on a plug-in" -moby