Outolintu
IsraTrance Full Member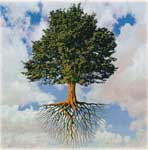 Started Topics : 63
Posts : 1477
Posted : Aug 31, 2004 12:43

Quote:
---

On 2004-08-30 13:27, Pointy wrote:
The people wanted to hear the pumping bass from the speakers and were not interested in the maroccans performing on the stage and were even getting pissed off with it. It wasn't a very nice vibe at all.

---


was it the main stage? if it was then i understand the reaction somehow. i would
put the world music lives on the chill out
stage/area. world music in the day time and
chill out in the night time? that could work, i guess...



Pointy




Started Topics : 6
Posts : 278
Posted : Aug 31, 2004 17:21

You're right, it was on the main stage. The chillout area was so far away, that hardly anybody made the way down there.


I agree, that it could probably work to have life performances in the chillout area in daytime, when there is no other music beeing played elsewhere preferably, so all the energy get's concentrated there. If the main stage is blasting in the same time, from what I saw, people like to hang out by the dancefloor and not in the chillout area, even if they are not dancing.
I heard on the BOOM they were supposed to have a stage with all sorts of different life performaces. Don't know if world music as well. Maybe somebody can report from there?