other_reality
IsraTrance Junior Member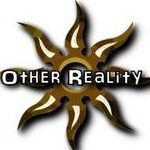 Started Topics : 43
Posts : 365
Posted : Aug 4, 2005 19:12

Well, clown, good point there. I understand that for a dj it is important to play music that fascinates HIM above all in the first place.

Personally, I could never play music that I dont like, just to keep the average crowd happy. I like to experiment, even with myself, to see how far I can go with mixing and blending of different music. This is not always accepted from the majority of the crowd (That's why I'm not booked so often I guess !), but if it succeeds, then the result is very rewarding.

And there's that thing that keeps me bothered this last few years : In this scene, experimentation is Soooo limited. Everyone just does what's expected. In other scenes, like progressive or techno, experimentation is both expected and regerded. I'm considering the leap towards progressive, while maintaining the psychedelic roots, which kept me going musically for over 10 years.








Bring yourselves into the light

www.youtube.com/otherreality

THE-ORACLE
IsraTrance Junior Member



Started Topics : 19
Posts : 362
Posted : Aug 4, 2005 19:30

every dj gotta have his own thing...you can't have every dj playing the same tracks...it would be boring.

and just because YOU didn't hear some track, there might be 20-50 people around you who did and want to hear something new that they didn't hear at home or on the way to the party.








Bzzzzzzzzzzzzz.........