palex
Palex



Started Topics : 21
Posts : 476
Posted : Sep 16, 2007 09:01

WTF,i just found 2 rmx made by me,and i gave them 4 free.
now they are selling it...

damm,this is getting worst everyday!!










keep music evil!!

Basilisk
IsraTrance Full Member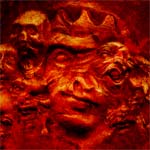 Started Topics : 168
Posts : 2984
Posted : Sep 16, 2007 21:32

Quote:
---

On 2007-09-13 08:34, mubali wrote:
So question, is there anyone in the community that can make sites like that for the labels or artists? I'd totally be interested in having my site overhauled if someone were able to make it nearly as promotionally crispy as some of these other sites...


---


A designer such as myself could build the framework, time permitting, but it is going to be up to the artists and labels to provide the content (photos, videos, news, promotional MP3s, journal entries, travelogues, event data, etc) to make it work.