full_on
IsraTrance Team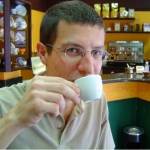 Started Topics : 278
Posts : 5470
Posted : Jul 30, 2006 23:16

Yeah, interesting melodic full on. The album works on the floor and I loved the sample usage. Master Mind is so uplifting...
Better than most Utopia's lastest releases.


Respect!








.
...Be gentle with the earth...
...Dance like nobody's watching...
.
...I don't mind not going to Heaven, as long as they've got Coffee in Hell...