Freeflow
IsraTrance Full Member



Started Topics : 60
Posts : 3709
Posted : Dec 5, 2006 13:54

interesting indeed..
and of course i agree that the music comes first..

if the track dont have any major frequency clashes and is well mixed then its fine if its a little lower in volume and is a little dirty..

well crafted art is great!






Jikkenteki
Jikkenteki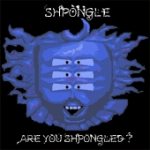 Started Topics : 20
Posts : 356
Posted : Dec 7, 2006 07:06

I am definately more on the "its the music that matters more" side of things, but I think a proper balance of good music and production is ideal. I also agree that today' scene tends to become more and more "production" focused, but from an artists point of view I can understand way. it is FAR easier to work on improving your production skills than it is to work on your musical composition skills. Production you can improve readily and in more concrete ways with a bit or research. On the other hand. it is far more difficult to improve your skill at, say, making "kick ass basslines" or "ripping lead melodies". You can read books, talk to friends, compare notes, etc on production fairly readily. But trying to explain how to add groove into you rhythm parts its a nearly hopeless discussion. With composition, you just have to spend a lot of years doing it and doing it and someday things will just start to happen naturally.









New Album: Jikkenteki - Flights Of Infinity
Available for free at http://www.ektoplazm.com/free-music/jikkenteki-flights-of-infinity/
PAR-2 Productions http://www.par-2.com