kikola
IsraTrance Full Member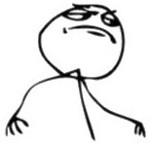 Started Topics : 93
Posts : 764
Posted : Nov 6, 2006 00:36

Quote:
---

On 2006-11-03 04:26, S-Cube wrote:


Quote:

---


On 2006-11-03 03:25, psytheriatsunami wrote:
TROW YOUR UNDERWEAR TO THE ARTIST/DJ AFTER THE PERFORMANCE.



---



Only if you're a hot chick Wouldn't want a smelly, dirty, underwear from some nasty sweating raver hitting me in my face, thank you very much!

I personally like to hoot & cheer for the artist/dj especially if he made me dance my ass off for an hour or two..

@ Goddess of chaos

Don't worry i'll wait a couple of secs after you're done before i start my live




---


so we came to a conclusion that if the underwear is dirty and smelly then the raver had had a hell of a time dancing on the artist tunes and ruining the bleach smell

otherwise he/she was just sitting in the corner not doing much


I would definitely want underwear thrown at me :-D








@Iono_Music
http://www.ionomusic.com/
Iono_Music_Shop
http://www.ionomusic.com/shop
www.ouim.net/djs/kikola

Goddess of Chaos




Started Topics : 1
Posts : 132
Posted : Nov 6, 2006 15:44

Underwears, tomatoes, and spliffs for some! Any other appreciation gifts u DJ's\Artists expect?!









"If everyone demanded peace instead of another television set, then there'd be peace"