rich
IsraTrance Full Member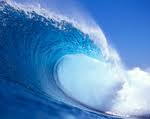 Started Topics : 103
Posts : 2184
Posted : Feb 11, 2006 08:37

Quote:
---

On 2006-02-09 22:33, Krell wrote:
Some times my brain is cold, and it needs activity, some times its hot and it needs to chill out.

Krell


---


That's interesting, Krell. For me it's the opposite. When my brain is cold I need less activity (minimal). When it's hot, I need more activity (psychedelic).

But then again, minimal on a warm sunny day is perfect.

As for the topic, both.









~ maharichie ~