full_on
IsraTrance Team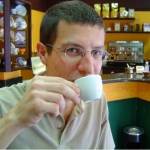 Started Topics : 278
Posts : 5470
Posted : Aug 3, 2004 18:47

Whole samples:



"This very small dose, the first dose of my experiments, was very very strong..."

"He bycicle home and climbed into bed...
His family was away at that time, so he had a lot of...
fear that he perhaps damaged his mind by doing this...
He lay in bed at one point his consciousness was up on the ceiling
looking down at what he took to be his dead body"

"And the objects like this chair,
behave most like if he was living objects, and became moving from inside..."


Taken right from the movie, the first and the last are spoken by Hofmann himself.

Thank you all for help me in doing this.
Special thanks to Vibe Tribe for making such an emotional track...


Respect!









.
...Be gentle with the earth...
...Dance like nobody's watching...
.
...I don't mind not going to Heaven, as long as they've got Coffee in Hell...