Fometrius
IsraTrance Full Member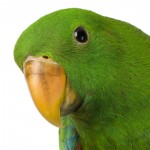 Started Topics : 84
Posts : 2082
Posted : Dec 18, 2009 22:35

This is one really really good and very emotional and psychedelic cd in a relaxing way.Has listened alot to it and still does from time to time,looking forward to hear the new ambient stuff



insane
Silent Horror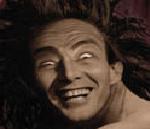 Started Topics : 67
Posts : 1983
Posted : Dec 19, 2009 14:29

good luck bro

best wishes to ur ambience








------------------------------
NEMESIS - DEVILSMIND RECORDS - 2007
PATTERNS EP - DEVILSMIND RECORDS _ 2009
SEANCE - DEVILSMIND RECORDS - 2011
PATTERNS II EP - DEVILSMIND RECORDS _ 2013

604delic




Started Topics : 3
Posts : 123
Posted : Apr 9, 2014 17:26

Quote:
---

On 2006-04-20 22:10, Acidhive wrote:
Hmmm. I don't agree. I kinda enjoyed this. I think it's not all that bad. At least he's tried something different. This album uses pure electronics to create a relaxed ambience and for that he's to be commended. He didn't choose the tabla/wailing path that most psytrance producers walk into when producing ambient. (And which I despise with a vengeance... like the Cell - Phonic Peace album, which was just a big dissappointment, especially after good tracks like 'Audio Deepest Night' etc.) So Bravo to Psyfactor I say! While not every track here is great this album still stands as a good release in my book. 8/10 from me. Nice work and a change from the mass (as I said).


---


I completely agree with Acidhive here;
Dimitri has done a change of stlye from the masses as he stated above.I have been completely mesmerized (still am)by this album since the last so many years now!! It's not your regular psybient/chill releases with a Flute/Tabla/waterfalls/birds chirpping in the background melodies but Freaking Ground-Breaking Melodies IMO. That said, don't get me wrong,the tunes although coming from a dark artist don't mean they are loony or dark (Ocelot for instance)ambient in anyway,it's just so,,,,,,
Personally,i don't like the dArK project by Dimitri (Evil Inside or Aries Madness) no offence here though. But this guy has been a winner all the way for me with this album. Also the new ambient album called "Futurised" didn't have the same impact as this one.He has come up again with the same style in 2014 called 'Retro Scientific' have to chk that one out.It's dloaded & kept somewhere in the Oven but again going back to 'endless Universe' this one deserves some Respekt!

I had organised a 24hrs party outta town a few years ago when i discovered this gEm.
Cacofonix & Bloodclot played the night through followed by some bouncing morning tunes by other friends. It was a long drive back home.Body & mind were done with all the dancing & feet were aching. It was almost dark by the time i settled down with some buds having a hot cup of masala chai


We sparked a few & were just lazying around talking hokeypokey about the previous evening.Then i was alone later that night when i found this disc & said to myself,hmm,,haven't really liked his darkside but since i was in no mood for music anywhere in the 3-digit BPM zone,so decided to give this a try, i was transported into a different realm within 10-15 mins of listening to this artist!! I didn't expect that,i suppose it was the after effects of the night before & the L25 wearing off i guess!lol but i was 'floating free' i mean freaking literally (so in quotes,lol) it was like an astral body experience, i was in love with everything around me,suddenly the stars didn't seem to be far away! even to this date i swear by this Masterpiece, what a Journey, what a Trip! thnx a ton for this ambient psyfactor guy! screw all the -ve comments on the thread back from '06 Dimtri my friend thnx for the Astral Trip!
Aum.