Pavel
IsraTrance Senior Member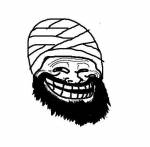 Started Topics : 311
Posts : 8625
Posted : Feb 9, 2007 19:05

Quote:
---

On 2007-02-09 19:02, Seamus wrote:


Quote:

---


On 2007-02-09 18:29, Pavel wrote:
Edit: I won't buy on Wirikuta. It seems they have some sort of a security problem. Suddenly in my shopping cart appeared 2 CDs that i didn't want to order. The same 2 CDs that my friend added that was browsing in the site in the same time. He got my 2 CDs in his cart.



---



Were you using the same pc? If so then its all down to cookies !!! Delete cookies before letting someone else login with their account!! The previous selection will be stored in the sites cookies on your pc.

(maybe?)

---


No. Not the problem








Everyone in the world is doing something without me

full_on
IsraTrance Team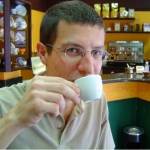 Started Topics : 278
Posts : 5464
Posted : Feb 9, 2007 19:13

I usually buy 3 to 4 albums per month (Saikosounds or Beatspace) and I ALWAYS have these out of stock issues, specially because I buy a lot of older releases (this month was the albums from Loud, FreQ - Gosub 20 and Neurobiotic's VA - Encoder

).

Usually one of these two shops don't have the release, but the other has, but for example the Vibrasphere album I could not buy yet.

This is fu#king annoying because I must order at least 3 albums, otherwise the shipping charges to Brazil become prohibitive. Not to mention it takes at least 3 weeks for my orders to arrive.

I another words, I agree with Pavel. Maybe you should check Beatspace, shipping charges are way better that psyshop.
Respect!









.
...Be gentle with the earth...
...Dance like nobody's watching...
.
...I don't mind not going to Heaven, as long as they've got Coffee in Hell...