Nathan
IsraTrance Senior Member



Started Topics : 301
Posts : 3605
Posted : Oct 13, 2009 12:59

The Prophecy
Open Society
Humans will play for robots

These tracks sounds like the right fusion between goa and full on. It has the goa spirit and the power of full on. I hope that all the album will sound like that.










-=The Meaning Of Life Is To Give Life A Meaning=

Pavel
Troll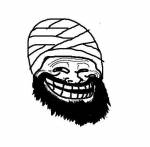 Started Topics : 312
Posts : 8642
Posted : Oct 15, 2009 18:14

Quote:
---

On 2009-10-13 11:47, gutter wrote:
because it has nothing special, no innovation, sounds tired and oldish, maybe they feel that way, nothing attractive to dance with, cheesy and easy, the production is great of course but... sounds more old than new
imo


---

I didn't hear the album yet and although I have a feeling that I'd agree with your description, it still should be much better than all the attrocities that are being released nowadays. At the very least, those guys know how to craft a melody.









Everyone in the world is doing something without me

gutter
Inactive User



Started Topics : 54
Posts : 3018
Posted : Oct 22, 2009 13:12

of course they know, theyve been pioneers and are there for 20 years

but i didnt dance a single tune at the festival. i sat and listened like an observer, the same happened to lot of friends, they had some few good times, and these might was the time they played some mahadeva remixed stuff and such, you know
i think their music used to be much "bigger", big leads covering the hole place etc, now it was like a fullon blend with here and there sounds and melodies
i was disappointed

but for sure it sounds much better than other releases but again
"one-eyed man can rule among the blind",
their fame is ahead, like many others

but

this has never happened with Tranan for a very good example, who never fails to impress after so many years again imho