subconsciousmind
SCM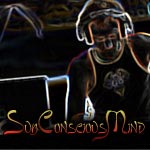 Started Topics : 37
Posts : 1033
Posted : Sep 9, 2003 17:47

Sounds very nice your summer...
I was killed by all sorts of psypartys this summer ;-)
Just didn't like the music anymore..

But your summer was great it seems... would be nice to hear a track of you about it! Would be an up and down in the end beautifull song I guess..










Most of my music for you to download at:
http://www.subconsciousmind.ch

ND
ProSect



Started Topics : 44
Posts : 919
Posted : Sep 10, 2003 17:48

error604> if i change, i'll remove the sample.
thanks for advise.
subconsciousmind> thanks for all your posts, why u so dissapointed about the music, and u can check more tunes on my just finished homepage









Without Deviation, Progress Is Not Possible.

www.andivision.com
Sound Field / ProSect / Sonify / Radio Mess