acidohm

Started Topics : 3
Posts : 50
Posted : Feb 9, 2014 22:23

Bump.....really like their latest stuff, but unlike alot of artists they seem to have no facebook, soundcloud exposure etc.
Anyone know if they post info anywhere???


DJ Shpondra
Ruberoid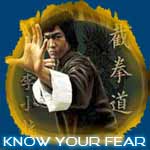 Started Topics : 8
Posts : 62
Posted : Apr 16, 2014 06:38

Dubi is good artist, we spend a good time on some of Doof Private Parties around 7 years ago. From this period i find him most important piece of Doof Puzzle.
Still, Dark Doors and Entropy is my personal favs of these Doof Records artists








_________
Nu Dovay!