nanuk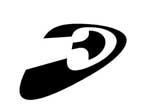 Started Topics : 3
Posts : 73
Posted : Jul 11, 2006 13:59

hy, acidgroovy, i understand what are you telling, but the concept of this party, was really diferent, because we try to do the party with the own soundsystems (all them small) of the crews, because we have to rent this house, and want to make the party less expensive we can to all the people have to come. that is the reason the entry with drink costs 5 euros, and in the morning the people dont have to pay, and in saturday when we have all the money of the rent of the house, we decided to stop the entry fee.
if you come another day to the muskaria partyes, you will see more or less allways have a really good sound systems (apogee)+4000watts, but this time was really a familiar party, for all the people allways come to the muskaria trykomadelik partyes, for relax and dance all the weekend. but i wish you finally enjoy this party and sorry for the problems with the sound system.
and thanks for come and put your opinion here.