Namaha Recs
Namaha Recs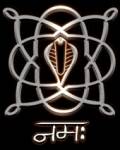 Started Topics : 22
Posts : 357
Posted : Jul 27, 2008 13:40:36

Namaha Records Presents...

Album : Dead End
Artist: Wizack Twizack
Artwork: Konflux
Mastering: xaBBu
Distribution: Arabesque ( Rest of the World)
Saikosounds ( Asia )
Format : CD Digipak
Release Date: 15th june 2008
Catalog No. : NAMRCD004

Namaha proudly presents the return of Wizack Twizack! Following his successful debut album, Tommy Axelsson has been touring the globe, taking us on wild sonic excursions with his powerful trademark forest sounds! With years of experience playing massive parties across the seas and a number of releases on respected record labels, Wizack Twizack has established himself among the top Scandinavian producers.

Through his journeys, Tommy has further developed his style and defined his sounds, the result of which is fresh and cutting edge psytrance, drenched with powerful acid melodies. Wizack's twisted new style features classic Goa influenced sounds fused with his unique and heavy forest groove. Dead End will have you adventuring through a audial galaxy, a vast tapestry which has been knitted together by none other than yours truly . The tracks capture a cosmic spectrum of sonic frequencies,from chaotic liquid atmospheres to thundering basslines with a hard attitude.
Relentless, with driving grooves and boiling to the brim with rich psychedelic sounds, Dead End reminds us that true harmony can only be found within chaos. Let Wizack take you to the dead end of our universe and launch you off the edge! Let the games begin!
Featuring dancefloor destroyers 'Stereo Sushi', 'Hide The Gold', 'The Explorer' , 'Welcome to Knutby' and more!


Tracklist:

1. Intro
2. Welcome To Knutby [145 bpm]
3. Intelligent [146 bpm]
4. Multi Pressure [148 bpm]
5. Lucky Strike [148 bpm]
6. Hide The Gold [148 bpm]
7. Reduced Signal [149 bpm]
8. Purple Haze [148 bpm]
9. The Explorer [152 bpm]
10. Stereo Sushi [150 bpm]
11. Razors and Ice Cream [152 bpm]

Cover : http://i90.photobucket.com/albums/k247/namaharecords/FrontCover_WizackTwizack_Namrcd004.jpg


All tracks written and produced by Tommy Axelsson aka Wizack Twizack at Prime Normal Studios Stockholm , Sweden.
http://www.myspace.com/wizacktwizackmusic
http://www.myspace.com/primenormal

Artwork by Vasily Konflux
Konspire Design
http://www.konspire.net [coming soon]
design@konspire.net

For more information:
http://www.namaharecords.com

sahil@namaharecords.com


bOM!!









xOo<Namaha Recs>oOxOo<Quantum Frog>oOx
www.namaharecords.com | www.quantumfrog.com
~* SURYA NAMAHA 2 *~