AdesMoon
IsraTrance Junior Member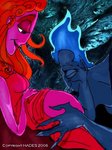 Started Topics : 20
Posts : 20
Posted : Apr 17, 2015 16:54:21

www.diceradio.gr

Dice Radio is a music corner in the cyber world, that lives and moves inside the colourful environment of BPM.

It does not follow the rational of mainstream, nor the famous dj stars who are focusing on their egocentrism. On the contrary Dice Radio is looking for new ideas, new sounds, subversive suggestions , people who listen, who are willing to have a dialogue, who renounce the «jpg reality» and the dictatorship of the «like button». We are looking for people who dance, feel, and are free of stereotypes.

The master-mind and owner of Dice Radio, Kostas Pieces, after the end of his collaboration with Onar Radio in 2011, decided to create his own web radio station along with Toy Maker (who left the station in 2012).

The project of Dice Radio, aired for the first time in May 2011 and from that moment the station has never stopped sharing with their listeners beautiful musical moments.

Argy Echosense met Kostas Pieces, while being a guest in his radio show. From the first moment Argy showed his interest in taking part in Dice Radio, therefore after about a year he became Dice Radio's program manager. In previous years, Argy had also collaborated with Radio Ζografou and Midi Radio.

Ending his collaboration with Life radio, Dr Insekt who is also a producer (Predators) integrates in Dice Radio, which at that moment has in its music core djs Joska, Vorpal, Traxious and Dr G.

The leader of the project Samothraki Dance festival and Sola Luna 2001, Marios /Makar ( known to the athenian dance floor of the 90's as Loco) starts his radio show on Dice Radio, like PoEt -who is the graphic designer of the radio station- Dj Daryot and Steve Kaka.

After about a year and a half, the station has its own «girly» touch. Among the djs are Jenny Kousounelou, who used to work in Jeronimo Groovy, the amazing duo from Finland, Rubix & Jester and most recently the reggae music from THC Sound System! Also : Dj Kabalero, dj 7th Dimension, dj Sunborn. Dj Peter Zen, PsyPunk & The Psytrance Network !

In 2012 Dice Radio was the first greek web -radio station, that transmitted LIVE sound from the Eclipse Festival in Bahrain

The radio station transmits 24h non stop music.

The playlist of dice radio, consists of dj sets, that have a story to tell, primarily, a story that the djs want to share with the audience. Those dj sets are not just another track for your collection.