Baccarat




Started Topics : 3
Posts : 3
Posted : Mar 18, 2005 17:54

Hey, Im looking for a track that have a male vocal... in the midle of the sample he say something like "...feeling the mind..."

Does anyone can help me?

Regards

Baccarat

full_on
IsraTrance Team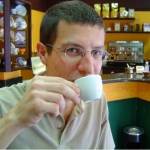 Started Topics : 278
Posts : 5470
Posted : Mar 18, 2005 19:23

I think it's X- Noize - Breaking the Toys.

Full samples:

"I'm generating noise, feeding your mind...
The sounds, the noise, the voice feeding your mind..."

Hope I helped.
Respect!








.
...Be gentle with the earth...
...Dance like nobody's watching...
.
...I don't mind not going to Heaven, as long as they've got Coffee in Hell...