Alic
IsraTrance Full Member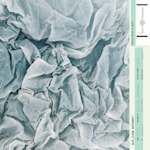 Started Topics : 64
Posts : 59
Posted : Mar 5, 2016 23:31:39

V.A. - Digital Family Vol. 6

Catalogue: DigitalDiamonds046L
Format: Compilation
Released: March 2016

PREVIEWS / FULL DOWNLOAD: http://www.digital-diamonds.com/index.php?id=digitaldiamonds046l


6th round for the famous Digital Family compilation series, carefully selected by labelheads Alic.

Once again we receive an outstanding collection of unreleased tracks. Starting by the labels main artists Trilingo, Ben Rama, Point, Simmetune and of course Alic as well as some fresh upstarters like Bratenschneider, L.T. and Code Therapy.
Jitter and Fredrik Astevall, also known as 'Krumelur', are completing this high end selection of finest psy-touched Techno!








http://www.psychedelic-techno.com
http://www.digital-diamonds.com