V3NOM
Inactive User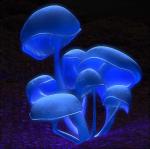 Started Topics : 131
Posts : 2234
Posted : Jun 1, 2011 02:41:46

Ok so this year I've left psy/goa trance alone and gone back through the techno/minimal/house mix CDs of my youth & realize how much I love & missed this stuff during my ten years of non stop psy/goa.

I have a few old vinyls that I use in my sets but really wanna expand my collection.

Can you reccomend any albums/compilations unmixed in these genres for me to get?

Cheers

Mike

I








I hate you, you hate me, we are all so hap hap happy!

Login
IsraTrance Full Member



Started Topics : 65
Posts : 1704
Posted : Jun 2, 2011 17:15

All Coocon realeses are a good start.

Also stuff from Traum, MBF, Manual Music, systematic records, Hertzblum recording, smallville..

Go to beatport and check those labels, dig dig and dig there so much out there you have to explore on your own.








"The dedication to repetition — the search for nirvana in a single held tone or an endlessly cycling rhythm — is one of electronic music's noblest gestures."

DiMiTry
IsraTrance Full Member



Started Topics : 70
Posts : 2299
Posted : Jun 7, 2011 11:00

here's more: minus, highgrade, get physical, mobilee, dumb unit, dirtybird, ostgut ton, CLR, trapez..









..it's just another party..