mk47
Inactive User


Started Topics : 118
Posts : 4445
Posted : Apr 28, 2007 09:58

who is this guy ? how does everyone on this forum (seem to) know him personally , and why is he so hated ? i know he once posted infected mushroom`s gig fee and that got him a ban .. more info pls .. im pretty bored



thnx


nyama
Nyama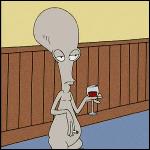 Started Topics : 45
Posts : 745
Posted : Apr 28, 2007 11:04

hes gonna put your fee here as well !


a very nice british guy, with british sense of humour (thats why he makes sure to be such hated

)..
he is doing some nice vjing and very nice graphic work, just a nice guy imo!

boom

Pavel
Troll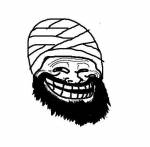 Started Topics : 311
Posts : 8628
Posted : Apr 28, 2007 20:03

Quote:
---

On 2007-04-28 09:58, mk47 wrote:
who is this guy ? how does everyone on this forum (seem to) know him personally , and why is he so hated ? i know he once posted infected mushroom`s gig fee and that got him a ban .. more info pls .. im pretty bored

thnx


---

No, no, that was Kris aka Elysium.








Everyone in the world is doing something without me

full_on
IsraTrance Team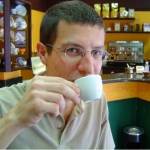 Started Topics : 278
Posts : 5467
Posted : Apr 29, 2007 11:36

He caused trouble, we talked, he said he would behave, he cause even more trouble. This happened many times. Someone got tired of this and banned him.

He returns some time later, and promissed he would behave, I believed, he did not followed his promisse. Someone got tired and banned him.

He opens a lot of accounts here and start posting childish, aggressive and disrespectful topics, not to mention the many PMs, including saying he and friends would make the forum go offline or something.

I think some of his nicknames was the only user I ever banned, but what the hell was I supposed to do? I have definitely no doubt that I gave him a lot of chances.

mk47, I'm answering you because I think it's the respectful thing to do. Please don't turn this topic into a "bring him back" thread, these repetitively banned guys are not welcome anymore, they've spent many chances...
Respect!








.
...Be gentle with the earth...
...Dance like nobody's watching...
.
...I don't mind not going to Heaven, as long as they've got Coffee in Hell...