full_on
IsraTrance Team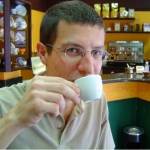 Started Topics : 278
Posts : 5470
Posted : Feb 19, 2003 05:15

Great site, with some very nice audiostreams.
I listenned to Zorba´s Darkbass just to find out it was the track I was listenning to at the parties!!!
Boom Spun Records!









.
...Be gentle with the earth...
...Dance like nobody's watching...
.
...I don't mind not going to Heaven, as long as they've got Coffee in Hell...