Meta-Morphosis
IsraTrance Senior Member



Started Topics : 216
Posts : 4980
Posted : Jan 25, 2013 07:14:08







Hi guys what are the samples used here and from where ? amazing track. ..

trippy ? my savior









"What we need is the development of the Inner Spiritual man, the unique individual, whose treasure is hidden in the symbols of our mythological tradition and in man's unconscious psych." - CJ Jung

trippy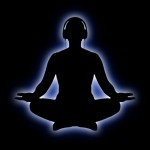 Started Topics : 5
Posts : 374
Posted : Jan 25, 2013 20:55

Your saviour is here!!

The samples are:

"... a flower exists in complete stillness. It not only is still inside, you almost sense that it's surrounded by stillness. And it's beautiful. So the noticing of that dimension is the spaciousness that is around the content in your life."

"The moment you say yes to anything that happens completely, instead of fighting or resisting what is, you become aware of a dimension that is deeper than the event."

They are spoken by Eckhart Tolle from "The Flowering Of Human Consciousness".











"I acknowledge the privilege of being alive in a human body at this moment, endowed with senses, memories, emotions, thoughts, and the space of mind in its wisdom aspect."