faxinadu
Faxi Nadu / Elmooht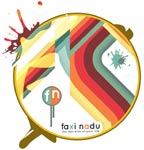 Started Topics : 282
Posts : 3394
Posted : Oct 22, 2011 17:53:36

Sonic Core (Creamware) Scope Professional 15dsp + Scope Luna 3 dsp

18dsp system
LOADS of plugins/synths/fx

- Modular 3 + Flexor 3 !!!!!!!

- All the modular patches i have built (hundreds if not thousands)

- As a Scope Pro owner you have the option to get the SDK from Soniccore and develop your own plugins for the platform.

1200$usd buyer pays shipping


I love this system only reason i am selling is because i am getting new cards from sonic core.









The Way Back
https://faxinadu.bandcamp.com/album/the-way-back