pr0fane
Multiphase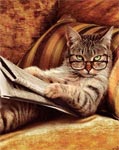 Started Topics : 414
Posts : 3813
Posted : Jan 25, 2004 01:30

Nervine Records present another party in Denmark. This time at one of Denmarks biggest venues: Discoteque Escape in Helsingør (just north of Copenhagen).

When: Saturday the 21st of February
Where: Club Escape, Helsingør
Price: 100 Dkr (13.5€) in presale, and 150 Dkr (20€) at the door
Lineup:

Live:
SBK (Spirit Zone)

DJ's:
Sebastian Krueger - SBK (Spirit Zone) Germany
Felix (Nervine Rec) Mexico
Shus (Nervine Rec) Mexico
Franz (Red planet) Denmark

There will be a free CD from Nervine Records to the first 50 people at the venue.








DJ pr0fane (Iboga Records) | Multiphase
www.sunrisesupplies.com | www.iboga.dk | www.soundcloud.com/pr0fane