faxinadu
Faxi Nadu / Elmooht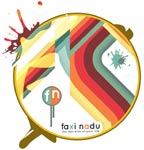 Started Topics : 282
Posts : 3394
Posted : Dec 27, 2007 09:53

for sale israel only (or you pay shipping) -

Waldorf micro Q VA synth in great condition
1400nis

Yamaha An1x VA synth in great condition, some minor surface wear
1600nis

prices are absolutley final, no negotiation please.

Might be willing to sell also a Scope Proffesional DSP system, fully loaded including Adern Flexor2 and lots of goodies. Not gonna sell this one cheap, make a good offer if you want it.

pm me for details.










The Way Back
https://faxinadu.bandcamp.com/album/the-way-back