trippy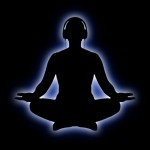 Started Topics : 5
Posts : 374
Posted : Jul 24, 2007 01:17

The text below the video indicates that it's by The Muses Rapt, who have a track called "The Fly Of The Phoenix Over The Natraj".

I don't have this track, but maybe it's worth checking out.










"I acknowledge the privilege of being alive in a human body at this moment, endowed with senses, memories, emotions, thoughts, and the space of mind in its wisdom aspect."