aje
IsraTrance Full Member



Started Topics : 99
Posts : 1145
Posted : Oct 2, 2009 16:14:23

These guys are awesome! Really nice dubtechno, but a little bit harder and more danceable than all the Echospace stuff. I`ve been really getting into it, especially on a phat ass soundsystem with proper bass and definition it`s freaking great. I`ve been driving my neighbours crazy with it, hehehe.

Any suggestion for similar sounding music are much appreciated.








Check out my album: http://www.ektoplazm.com/free-music/gay-satanic-hippie-tiefenrausch

Acidity_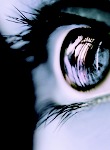 Started Topics : 1
Posts : 57
Posted : Oct 14, 2009 12:50

Indeed! Was checking for some new vinyl on discogs yesterday, and I got hooked with the Plain City EP. Production is really high quality, and like you said, they make the dub techno sound more danceable.

I'm going to check out their other stuff for sure.

No clue if there is something similar, I only know of the more slower, deeper dub techno.

If someone else has some ideas, I also would be glad to have them posted.