-=Mandari=-
Mandari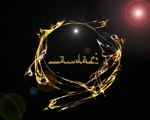 Started Topics : 28
Posts : 655
Posted : Jan 24, 2015 16:34

well, it aint free if its 1buck. bandcamp has a limit of 200 free downloads, which already have been reached, so thanks for that!! great response!

anyways, here it is:

http://mab.to/eZLaX7kOS

pls consider donating anways and support the label and the artists. it´d be kindly appreciated so we all can keep on doing our thing.

the archive i had missed a track, which was gladly the collab track featuring metaphyz. i was that free to add the master of it, should be fine, lemme know.











FUCK GENRES, LOVE MUSIC!!!!
http://soundcloud.com/mandarimedia
http://banyan-records.com