pinkE
IsraTrance Senior Member



Started Topics : 441
Posts : 406
Posted : Sep 30, 2007 22:07

Oran
IsraTrance Team


Started Topics : 17
Posts : 1362
Posted : Oct 3, 2007 14:01

Nice show great music MC rule!

One question though, will you ever release mr.miyagi?








Always agressive never progressive.

zhyin
Minimal Criminal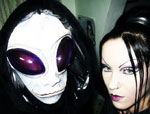 Started Topics : 43
Posts : 134
Posted : Oct 5, 2007 19:01

hmmm....my friend told me that the party ppl here in israel really like mr.miyagi...
personally i think it's a shitty tune so ,most likely, it
will never get released.....

Andrey
Inactive User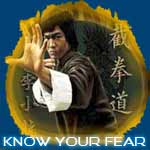 Started Topics : 62
Posts : 1221
Posted : Oct 6, 2007 07:04

Clean Your Mind, Criminal
No Miyagi here. Minimal Only










Sea>Israel>Ben-Gurion>Tel-Aviv>Ramat-Goa>Marom Neve
is this pure reality could we be led?
25500 NIS for 1 hour DJ set
30500 NIS for 45-50 minutes of Live~