scobbah
Kiriyama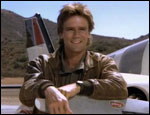 Started Topics : 35
Posts : 991
Posted : May 25, 2007 16:18

Ciao friends,

I hope to find you well. I plan to go to Innsbruck in August to stay there till September. I thought that I would need a few weeks of holiday before next term at the university begins.

I wonder if there are any promoters out there who would be interested in having me over to perform a liveset during my stay in Austria? I guess it's a bit more convenient to bring me from Innsbruck than from the middle of Sweden, thus this makes an excellent chance for you guys to indulge in Örebroish adventures.

Samples and miscellenous information as regards those Örebroish adventures are available at my MySpace profile - http://www.myspace.com/kiriyamamusic - and at the studio website - http://www.checkpoint-music.com

My trip is not 110% yet, as I need to look some things over again, but if you are interested, please do not hesitate to PM me or send me an email to scobbah(at)gmail.com and I am sure we can come up something.



Thank you for taking your time reading this.

All the best,
kiri









Aural transmissions from the deep forests of Sweden
www.dvsmrecords.org - 'Patterns II EP' by Silent Horror out now!

Meta-Morphosis
IsraTrance Senior Member



Started Topics : 216
Posts : 4980
Posted : Jun 16, 2007 11:57

Go kiriiiiiii









"What we need is the development of the Inner Spiritual man, the unique individual, whose treasure is hidden in the symbols of our mythological tradition and in man's unconscious psych." - CJ Jung