full_on
IsraTrance Team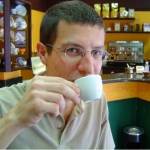 Started Topics : 278
Posts : 5470
Posted : May 18, 2006 17:58

Welcome to our forum, J Swift.

I listened to the file, but I don´t think I heard it before... Hopefully some other guy will ID it.
Respect!








.
...Be gentle with the earth...
...Dance like nobody's watching...
.
...I don't mind not going to Heaven, as long as they've got Coffee in Hell...