Loose Records
IsraTrance Junior Member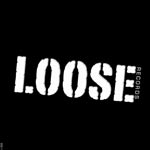 Started Topics : 16
Posts : 1
Posted : Aug 25, 2015 11:34:28



Download all Full Propulsion releases from 2009-2015, FREE!

Load your speakers and PA with 13 power full on tracks. Available until September 30, 2015.

Stay tuned for the next Free EP "Source", to be released in October, 2015. Source propulses 3 tracks originally composed in 2009 but never completed or released. The 3 tracks "Regressive Trance" "Akai Suisho" and "Honey, Reality Check" were remixed and revamped this year to suit to contemporary trance sound.

http://fullpropulsion.com/downloadsfree

Spread the music, dance and enjoy!