faxinadu
Faxi Nadu / Elmooht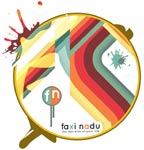 Started Topics : 282
Posts : 3394
Posted : May 30, 2011 08:48:44

Waldorf Attack Rackmount

"The well-known VST software instrument is now available in a real hardware box!
RackAttack integrates classic analog sounds of the 80s with the ambitious electronic club drums of the 90s, for music of the 21st century.
The RackAttack's virtual modeled circuitry synthesis is optimized for drums and percussion. Beyond those, leads, basses and effect sounds are possible too. The RackAttack has the same easy-editing user interface found in the microQ series, perfect for live acts - perfect for the studio!
The integrated pattern play mode turns the RackAttack into a true live-machine. Get your kicks from up to 24 synchronized patterns – triggered simultaneously by one MIDI-note. Assign one of the four effect units to each sound and spice it up with reverb, a modulation delay or the Lo-Fi effect."

http://www.waldorfmusic.de/en/archiv/rack-attack.html

Biought it in order to sample it and now selling it.

Perfect condition. 1200nis

I am located in Tel Aviv

Yaron 0544346705. If I don't answer you can send sms and i will get back to you.









The Way Back
https://faxinadu.bandcamp.com/album/the-way-back