willsanquil
IsraTrance Full Member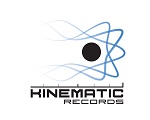 Started Topics : 93
Posts : 2822
Posted : Apr 6, 2013 21:11:42

21 and over- $5 cover-- April birthdays free entry--$1 jello shots while they last-

Timeslots below...
8:00 pm - 10:00 pm RUN VST (Entheogenic Audio Singularity)
http://soundcloud.com/run-vst

10:00 pm - 12:00 am King Goa Constrictor (Freakdance Records, Psymply Psychedelic, ChickenHed)
www.goaconstrictor.com

12:00 am - 2:00 am Malaclypse (Secret Society NW)

Visuals by Cerebreal Theater
www.facebook.com/CerebralTheater

Date/Location:

Saturday, April 13th 2013
Red Room! 2530 NE 82nd Ave PDX 97220
Awesome Red Room Sound w/ KV2 Enhancements from Golden Apple Audio!
$5 cover

We are the product of hundreds of thousands of years of successful EVOLUTION! Through the processes of biology, chemistry, quantum physics...humanity and life as we know it have evolved through natural selection, chance and mutation - but all of that is changing!

We stand at the precipice of whole new possibilities in our EVOLUTION - the Human species is becoming Aware that we now have the Ability to EVOLVE with Intention. Where once our EVOLUTION was in the hands of Fate & Nature - Humanity has a Choice now, to take control of our EVOLUTION and bring about a New World. A World where Science and Spirit work together to Awaken Consciousness, Create Harmony, Manifest Beauty, and Find Unity.

It is With This Intention that Infinity Productions brings to Portland ~EVOLUTION!~ A new electronic music trance-dance monthly at Agenda featuring Psy-Trance & Techno along with other electronic genres of psychedelic trance music.

The Psychedelic Trance Dance phenomena creates the opportunity for humans to experience Unity and the elusive moments of Enlightenment known as Satori. These experiences exponentially increase personal and cultural EVOLUTION - this is our Intention.








If you want to make an apple pie from scratch...you must first invent the universe
www.soundcloud.com/tasp
www.soundcloud.com/kinematic-records