Rago
IsraTrance Junior Member



Started Topics : 13
Posts : 99
Posted : Sep 27, 2006 18:54

Its a pleasure post this line up of this KILLER PARTY.


LINE UP:
22:00 – Menegat (BR)
23:30 – Sci Limits (BR)
01:00 – Onyks vs Leandro Vinhas (BR)
02:00 – Matyas - Audio Vision Show (EUA)
03:00 – Riktam vs. Bansi - GMS Dj Set
04:00 – GMS Live feat. Michele Adamson
05:00 – MICHELE ADAMSON Live Vocal Show
06:00 – ZORBA Live
07:00 – FATALI Live
08:00 – Dado - Deedrah Dj Set
09:00 – INTERACTIVE Live
10:00 – Dino Psaras - Dj Set
11:00 – KROME ANGELZ Live
12:00 – Shanti
13:30 – Shamamix
15:00 – HALDOLIUM Live
16:30 – DAVID AMO & JULIO NAVAS LIVE
18:00 – Dimitri Nakov - Special ElectroHouse Set
19:30 – David Amo & Julio Navas Dj Set
21:00 – Ricardo Estrella

Tickets
R$ 50,00 untill 06/10
R$ 60,00 untill 07/10

Place: Haras dos Anjos - St. Aleixo - Rio de Janeiro - RJ

ALL INFOS @ www.EUPHORIA.art.br









Anderson Rago
Wild Artists Management.
www.wildartists.com

full_on
IsraTrance Team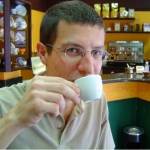 Started Topics : 271
Posts : 5399
Posted : Sep 27, 2006 23:33

What's that? 20 acts to play in 24 hours? One hour short DJ sets squeezed between a bunch of Live Acts? I don't think that's good for anything...

I know there are good acts here, some of them my friends, but come on, what do you want with this killargh Line Up, pack your party full of people so that nobody moves?

Also why didn't you mentioned your VIP area? Aren't you proud of it? Aren't we VIP enough for that? Only R$ 230,00? I'm sure a lot of people are really VIP...

This is the wrong place to promote this kind of party... Try Balada Planet or Plurall...
Respect!









.
...Be gentle with the earth...
...Dance like nobody's watching...
.
...I don't mind not going to Heaven, as long as they've got Coffee in Hell...