Warp Brain Records
Warp Brain Records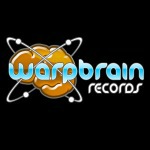 Started Topics : 125
Posts : 169
Posted : Jan 30, 2012 21:22

It all starts in La Paz, Bolivia when Erofex starts to produce trance parties in the year of 1999 after working as a Dj in Cuzco-Peru for two years. He traveled through Bolivia and the neighbouring countries as an invited Dj. In the year 2000 he is invited to Japan and this is when his work starts to reach a higher level. He signs a contract and participates as Dj and music producer in many trance events all over Japan.

Finally he comes back to Bolivia in 2001 and starts to work as Dj, music producer and event organizer. With 7 albums up to date and single tracks released in different compilations around the globe, Erofex, starts to organize trance parties in La Paz-Bolivia with Neurotrance and founded Neurotrance Records in 2007 label promoting high quality psytrance and chill out artists from around the globe.

- Name: Efrain W. Candia

- Born/ Nationality: 07.01.1979 | La Paz, Bolivia | South America

- Activities/Condition: Music Producer | Live Act | DJ.

- Equipment (hardware- software): For music production: Nordlead 3, Cubase, Ableton Live, FL Studio, VST Instruments and Effects. / Live Act: Oxygen 8, VAIO Laptop. / For DJing: He rathers CDs because are easier to take.

- Experience: DJing since 1997. Music Production: Since 1999.

- Style: Psytrance and Chill Out.