full_on
IsraTrance Team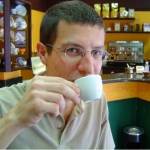 Started Topics : 278
Posts : 5467
Posted : Jun 2, 2011 23:47:43

Dear South Africa users,

This section is facing the possibility of being removed from the forum, due to lack of usage and excess of spam posts.

Please let us know if this section is still relevant for the scene or not anymore. Give us your opinions, suggestions and complains.

Please also report any spam or abuse to me as it seems this section is also undermoderated.
Thanks.
Respect!








.
...Be gentle with the earth...
...Dance like nobody's watching...
.
...I don't mind not going to Heaven, as long as they've got Coffee in Hell...