Beat Agency
IsraTrance Full Member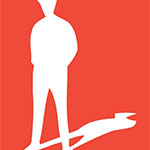 Started Topics : 53
Posts : 1752
Posted : Jan 1, 2010 21:19:07

Elysium is back with a 1.5 hour live performance playing new as well as old classic tracks remixed and produced into today's high sound quality. Be prepared for a unique quality live set of Goa/tribal trance bound to hypnotize the dance floor.

Elysium was one of the Top Goa artist playing Live across the World on the legendary Festivals and Clubs between 1994 - 2000. Kristian Thinning Andersen, the man behind Elysium, has a big amount of releases on top Goa trance labels such as Nova Zembla, Dragonfly, T.I.P., BNE, Matsuri and Flying Rhino and more... including 6 Albums and various singles and compilation releases.

Elysium Discography on Discogs

http://www.discogs.com/artist/Elysium

The debut single "Project One" became a worldwide dance floor hit, with its ethnic tribal sound. The following debut album "Dance for the Celestial Beings" is considered one of the all-time Goa classic albums containing tracks such as "Keep It Cool", "Aliens" and "Illusive World".

Before Danish Kristian formed Elysium, he had released a number of projects on labels such as legendary Belgian R&S Records. He has furthermore released music as Sheyba (with Jean Borelli aka Orion), Kailash (with Tsuyoshi) and many more projects.

Live Set's available:

Elysium Live @ Antaris-Project 2009 (mp3)

https://www.yousendit.com/transfer.php?action=download&ufid=dVlwOGNRdWMyWGZIRGc9PQ

For a free downloadable wav version go to:

http://www.elysiumworld.dk/index.php/tracks/49-tracks-live-showcase-01/109-amtaris-project-2009

If you are interested in an Elysium Performance at your Festival or need more information please contact Elysium here:

http://www.elysiumworld.dk/index.php/contact-us

From January 2010 Elysium will be back in the Studio recording the forthcoming Elysium Album "Dance for the Celestial Beings Part II". Be prepared for an ethnic tribal Journey with strong reference to Elysium's' roots. Music made to hypnotize and bring you into the state of trance!








www.beatagency.dk