Transgenic
Inactive User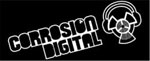 Started Topics : 5
Posts : 11
Posted : Aug 7, 2009 09:37:03

Hello peeps,

Damage will tour Mexico this fall. There are two available dates, so anyone who would like to book him please contact me:

bloodswords@hotmail.com
52*166221*17


http://www.MYSPACE.COM/MEGADAMAGE

DAMAGE BIO

PAST:

Deon started his career in music in 1994 when he was trained by 3 of South Africa's best hip-hop DJ's. From there he moved on to the hard house, gabber and hard trance scene where he played in quite a number of clubs in Cape Town South Africa.

He started producing music in 1996 and started the project DAMAGE with his partner and co-producer James aka BROKEN TOY around the year 2000. They worked on this project for about a year before they introduced it to the world.

DAMAGE was a huge success from the start and they signed up with the South African label TIMECODE RECORDS. They released a number of trax on a few international compilations and did many successful gigs.

One year later, a very well known international label called CHEMICAL CREW RECORDS approached them for the release of the debut DAMAGE album, GOD HELP US.

PRESENT:

DAMAGE, now based in JAPAN has been Deon's solo project for the past five years. He's doing very well in keeping the reputation where it's always been...at the cutting edge of new & twisted crazy dance floor style psy-trance.

Deon's second album, BAD CREATIONZ, was released early this year by MMD RECORDS in collaboration with YABAI RECORDS.With his wide musical influences, Deon will keep on creating a style of music which is rich in colour, flavor, funk and a shit load of attitude. One of the many reasons why DAMAGE is so popular.

MEXICO TOUR

12 --- SEP --- OPEN DATE
19 --- SEP --- HERMOSILLO
25 --- SEP --- MERIDA
26 --- SEP --- CD. DEL CARMEN
03 --- OCT --- LEON
10 --- OCT --- OPEN DATE





Bring da noise!