faxinadu
Faxi Nadu / Elmooht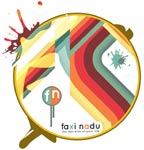 Started Topics : 281
Posts : 3394
Posted : Jun 13, 2010 11:32:02

For sale:

Creamware Scope System (15 DSP)
with tons of plugins + Flexor3 + all the patches i have made over the years.

Give me a good price and come take it. Please only people that know what they are buying and are serious.

I love the system, selling cause i don't make music anymore.

Israel only please.









The Way Back
https://faxinadu.bandcamp.com/album/the-way-back