Dj Matt
IsraTrance Junior Member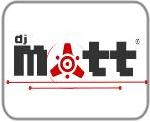 Started Topics : 34
Posts : 147
Posted : Mar 27, 2014 04:37:59

Hello Everyone ... check out the news !!



CLINICAL ONE is the newest brazilian Techno duo composed by Bernardo Braga (aka Factorama) and Matheus Nerys (aka Matt), both from Belo Horizonte. With an extensive background in music and more than 10 years of dancefloor experience, they've presented their solo projects in the main events, parties and festivals in Brazil, including Universo Paralello Festival (BA), 303 Art Festival (BA), Respect (SP), Samsara Festival (MG), Zuvuya Festival (GO), AHO Festival (SP), Mystic Tribe (SP), Flowers (MG), clubs like Deputamadre Club (BH), Roxy Club (BH), Velvet Club (BH), Emme Lounge (BH), Club Fiction (GO), Hole Club (SP), among others.

Together, with an innovative and authentic proposal, traveling between styles like Techno, Minimal, Experimental and the exquisite sensitivity to react to stimulus from the public, they deliver the crowd a particular message every presentation, raising the vibrations of the environment and creating a unique atmosphere and engaging from beginning to end.

Check out the first podcast by Clinical One


Enjoy the sound !!



http://www.mixcloud.com/ClinicalOne/clinical-one-self-express-podcast01/
- - - - - - -



Connect with us on:

https://www.facebook.com/ClinicalOneMusic

https://twitter.com/clinicalone

http://instagram.com/clinical_one_music
- - - - -
South America Bookings:
clinicalonemusic@gmail.com

WorldWide Bookings:
lauraevansmedia@gmail.com