V3NOM
Inactive User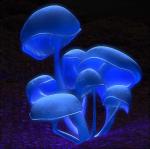 Started Topics : 131
Posts : 2234
Posted : Aug 18, 2010 05:17:57

1. Hallucinogen - "Spiritual Antiseptic"

2. Astral Projection - "Aqua Line Spirit"

3. Shpongle - "And The Day Turned Into Night..."

4. Total Eclipse - "Le Lotus Bleu (Remix)"

5. Prana - "Alien Pets"

6. Transwave - "Land Of Freedom (Remix)"

7. Raiden - "Alpha Centauri"

8. Alex Reece - "Pulp Fiction (Lynx 2010 Edit)"

9. Solar Fields - "Das Bungalow"

10. Makyo - "Malfouf"

Bonus heavy metal track:

11. Watain - "Waters Of Ain"











I hate you, you hate me, we are all so hap hap happy!

V3NOM
Inactive User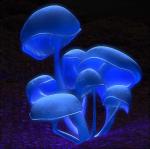 Started Topics : 131
Posts : 2234
Posted : Aug 23, 2010 03:57

wow dude you have awesome taste in music, like super cool hipp 2 da e HIPPY SUPER SHARP PSYCHEDELIC SHOOTA!





sorry i don't suck enough psy cock 2 scab free releases n' i def. have not heard a track in dis scene for at least 2 years that makes even consider pullin' out my wallet to spend on... I bought like 30 cd's last year from psy scene and 29 r now gone for $2 each 2 the second hand store who is even havin' trouble hear in aussie land selling them for $4 each



can an artist out there please make some good music soon?








I hate you, you hate me, we are all so hap hap happy!