Mojo




Started Topics : 1
Posts : 9
Posted : Jul 7, 2005 07:27

Ok the samples from the beggining are well known, but what´s said in the last minute?
This is what I could came up with:

"I (?) was love itself
It was all the other (?)women sights that I had never known
Phantom, (?) languidous beyond belief
Luscious beyond man´s power of normal imagination
I don´t feel I´ll ever be the same again"

Thanks bros.

trippy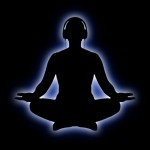 Started Topics : 5
Posts : 374
Posted : Jul 10, 2005 03:05

"It was all the other women such as I have ever known."
"That and languorous beyond belief."

Does anybody known where these and the "long, long arms" bit are actually from?

The voice sounds a bit like the guy who does the voice of Homer Simpson!










"I acknowledge the privilege of being alive in a human body at this moment, endowed with senses, memories, emotions, thoughts, and the space of mind in its wisdom aspect."