evgeny@aero-groove
IsraTrance Full Member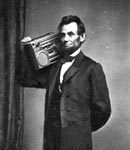 Started Topics : 166
Posts : 1205
Posted : Apr 23, 2006 07:09

Behind Symphonix are the brothers Sirko (29) & Stephan (26) Wötanowski from the northern part of germany. Also known as dj team montagu & dj golkonda they started djing & organizing events in 1998. They formed the Tshitraka party project in the beginning of 1999 in a small club with 500 people and it grew over the years up to the Tshitraka Project Open Air Fesitival with 5000 international guests.

After years playing on major events like Atmospheres, Antaris, Voov, Indian Spirit

Two Moons, Arvika and etc. I t was just a question of to produce their own music, to create their own ideas. The style of Symphonix is groovy progressive trance with a warm atmosphere and always a pinch of psychedelic.

The first track from Symphonix was released on Midijum Records. And after releasing tracks on various compilations on labels like Plusquam Rec, Millennium Rec, AP Records, Midijum Rec, Novatekk Rec, Sinn-Tec Rec and more, they start to work on their debüt album, to be released in september 2006.

In the beginning of 2006 they formed their own label Blue Tunes Recordings with the debüt release Amarasya Vol2.

Some other relevant activities from them is the work for other labels, they compiled already compilations, like Amarasya, Goa Nation vol.1 & vol.2, Ticket to Goa, Tshitraka Project Vol.1, Tshitraka Project Reloaded, Indian Spirit and Goa X vol.2.

http://www.aero-groove.com/Monagu&Golkonda.htm

Enjoy!








http://www.aero-groove.com
http://www.facebook.com/aerogroovemusic
http://twitter.com/aero_groove

Osho
IsraTrance Full Member



Started Topics : 129
Posts : 977
Posted : Apr 24, 2006 10:08

Moin Moin Sirko & Stephan,Realy cool mix with gr8 music in it... Thanks Aero Groove for this one...








Progress In Music!