MoWGLi
IsraTrance Junior Member



Started Topics : 37
Posts : 415
Posted : Jul 24, 2005 08:28

Normally this belongs in the revieuws section, but since the thread is locked, I'll ask it here:

In the booklet is says:
Special thanks to..."Hari Quinteros, (Bansi's dad) who played santoor and electric drums on E=Mc2 track six".
Now here's the catch: E=Mc2 is track 4, and track 6 is Acid For Nothing, a least on my copy.

So, anyone can clear this one out?

full_on
IsraTrance Team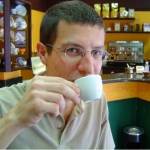 Started Topics : 278
Posts : 5469
Posted : Jul 25, 2005 16:45

Track 6 is Acid For Nothing.
Respect!








.
...Be gentle with the earth...
...Dance like nobody's watching...
.
...I don't mind not going to Heaven, as long as they've got Coffee in Hell...